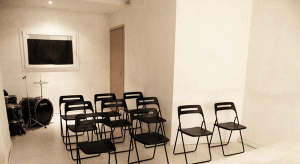 SOULNEST È DIDATTICA
La caratteristica innovativa del nostro progetto passa anche dalla volontà di fornire supporti didattici di ricerca e di approfondimento che favoriscano lo sviluppo personale, la condivisione e la comunicazione della conoscenza e della creatività. Tutti i percorsi sono seguiti da esperti del settore e utilizzano le più moderne tecnologie di supporto alla didattica. 
---
SOULNEST IS TRAINING
The innovative characteristic of our project finds its way also through the will of creating educational supports to enhance research and in-depth courses that stimulate the individual growth, the sharing and the spreading of knowledge and creativity. All training paths are followed by specific experts and employ the most modern technologies to back-up education.